Tonight there will be son et lumière courtesy of Telecom New Zealand, as the telco lights up the Auckland Ferry terminal.
Rumours are flying around that this old logo, some eight years by now: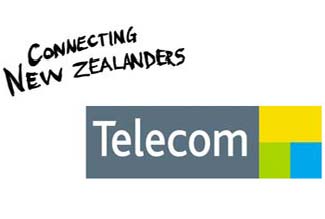 ...will be replaced by a new set tonight, plus a whole new corporate identity unveiled. We'll see if that happens, but I've had it suggested to me that these ones are likely candidates, as they're registered as Trade Marks by Telecom:
Really not sure about them. Surely not? They're probably registered as spoilers to hide the real ones.
Then there's this more sombre, straightforward and simple design from 2008, to go with the T Plus stuff:
Err, what is the T Plus stuff? Anyone know?
I am told that the XT network was a taste of things to come, for the new corporate identity. It's not a bad logo, and a variation of it would be my choice:
Tonight will tell, or not. Will update if it does.
Update
The lighting up of the Ferry Building was cool, and I had a quick chat with Paul Reynolds about the logo. Most illuminating, I thought. Still think something along the lines of the XT badge would've been better though.
Mauricio has the full wrap on the logo on his blog
, and The Keallor's Krowd is
going arse-teristisk over at NBR.
Update II
Geekzoner
Satch is discovering his true talent as a graphics designer:
Other related posts:
TDD vs FDD for LTE
Huawei TDD LTE demo aboard the Shanghai MagLev train
Pipe Networks signs PPC-1 MoU: Sydney-Guam cable to go ahead
comments powered by

Disqus